Business Consultancy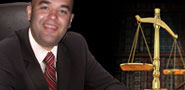 Our company lawyers besides specific legal skills, and rely on our partners' experience in related fields such as real estate markets, capital markets, financial and audit services diagnosis, labor relations, tying marketing, crisis management, industrial property.
Intelectual property right

The Lawyers offering services in intellectual property, in accordance with the criteria specified in the regulations of national, European and international provisions in force, namely:
industrial property consultancy;
national trademark in the European Union or outside;
advice and representation for cases of infringement and unfair competition;
advice and representation in cases of cancellation or lapse trademarks or designs;
OSIM representation;
actions and court representation
Representation in court



Our lawyers argued covering the whole range of legal areas: civil and commercial, bankruptcy and intellectual property law, family law and labor law, as in disputes concerning intellectual property law and criminal law.

They have the power to make findings on all courts regardless of jurisdiction.